Inset Wood Burning Stoves
We Stock the Dimplex Westcott Multi Fuel Inset Stove which is suitable for both Wood Burning and Multi Fuel and the premium Dimplex Eddington Wood Burning Stove.
There is nothings like having a Stove to create that feature or focal point in any room and to give a warm and cosy feel. We also have a lovely number from Hamlet - Solution which is available in both Wood Burner and Multifuel. Its a convenient and Easy way to fit a Stove Neatly into a Standard Fireplace.
A multi fuel stove has become an important accessory for the energy conscious people. With people becoming increasingly cognizant about the environment and its impact, to be the self-sufficiency continues.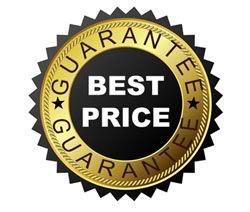 Wood is a carbon neutral fuel, as burning releases the carbon that the plant would have taken from the atmosphere during its growth.Wood burners and multi fuel burners are a lot more efficient than open fire as only about 5 – 10% of the heat is used in the room as the rest is lost in the chimney. Stoves produce up to 5 times as much heat than a regular fireplace.
Have a look at our most popular range below: